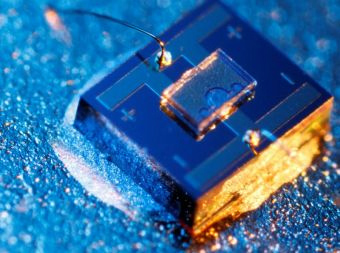 The starting point for any optoelectronic solution is the LED chip, which essentially determines the future product characteristics of the LEDs. We offer high-end LED chips from 265 nm in the UV range up to 1720 nm in the infrared range with high efficiency and very good degradation stability.
Excellent measuring technology supports production and ensures compliance with the quality requirements. This allows the chips to be selected according to optical and electrical parameters with an accuracy of up to ± 3 nm.
The variety of chips in terms of wavelength, chip size and polarity is our strength and allows for the selection and adaptation to the specific of the application.